Company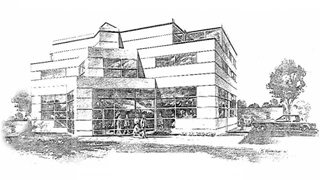 Tri-state Enterprises, Inc. (TEI) was incorporated in the State of Illinois on May 20, 1985. During the first two years, TEI's business activites were limited to providing small pre-engineered metal building systems (approximately 4,000 SF to 20,000 SF) exclusively in the Chicago Metropolitian area. Over the next three years, TEI expanded operations by providing Design / Build Services for small to medium-size building systems (approximately 4,000 SF to 50,000 SF).
Fast forward to the early nineties where TEI first began to venture into providing General Construction Services for project budgets ranging from $100,000 to $2,000,000. A few hard-earned years later, TEI was awarded a bid to construct four large metal buildings for The Chicago Recycling and Recovery Program (also known as the "Blue Bag" Program). The total project exceeded $10,000,000. The size of these buildings varied anywhere from 80,000 SF to 144,000 SF. Successful completion of these projects helped pave the way for the growth of TEI as it exists today.
TEI at present is one of the largest Pre-engineered Building System Contractors in the Midwest providing Design / Build and General Construction Services. In addition to the Metal Building Systems, TEI has completed various conventional Industrial/Institutional Building Projects, Tank Farms and Water Storage Projects.
NOW HIRING:
Project Management Specialist: Romeoville, IL: Analyze and coordinate the schedule, timeline, procurement, staffing, and budget of a product or service on a per project basis. Lead and guide the work of technical staff. Serve as a point of contact for the client or customer. Assign duties or responsibilities to project personnel. Communicate with key stakeholders to determine project requirements and objectives. Confer with project personnel to identify and resolve problems. Create project status presentations for delivery to customers or project personnel. Develop or update project plans including information such as objectives, technologies, schedules, funding, and staffing. Require a Bachelor's Degree in Management, or foreign equivalent, plus at least 2 years of post baccalaureate work experience. Employer will accept a the equivalent of a U.S. High School Diploma plus at least 12 years of experience to be equivalent to a U.S. Bachelor's Degree in Management. U.S. permanent work authorization is required. Mail resumes to: Tri-state Enterprises, Inc.,150 Anton Drive, Romeoville, IL 60446, or email resumes to: bakir@tristatebuilding.com.